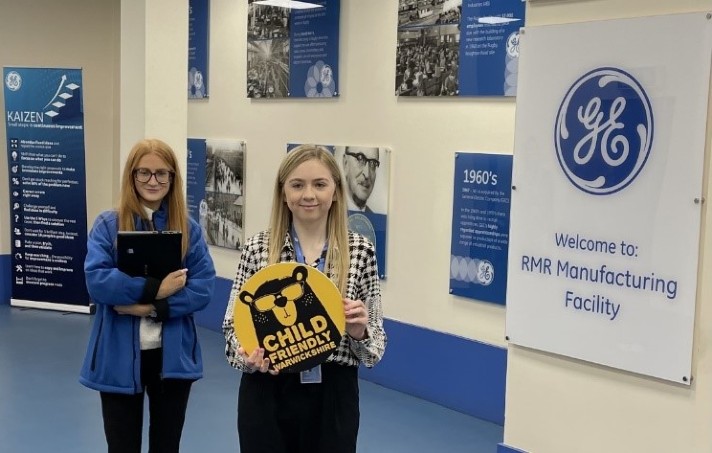 Have the opportunity to enjoy the learning they need - leading to the achievements and employment they want.
Warwickshire is a county full of diverse education and training opportunities. From the kaleidoscope of possibilities offered in our schools and colleges, to the long list of training and apprentice schemes run by employers. Warwickshire's economy includes booming industries ranging from the automotive industry to gaming and world class theatre and the arts.
As a uniquely diverse county we must do all we can to offer young people the chance to gain the skills they need to live the fulfilling life they want.
If a young person is looking for details about learning, training, and employment opportunities then Warwickshire Skills Hub is a great place to look.
General Electric
GE Power supports children in the local community through active STEM engagement, volunteering both face to face and virtually. GE support children with future career opportunities allowing them to gain work experience and offering apprenticeships. We promote integration and inclusiveness between our engineering manufacturing business and local schools and colleges.
Employability training for young people
Child Friendly Warwickshire friend Barclays are offering free employability boosting training sessions to all schools, colleges and youth groups in Warwickshire for young people age 13+.
Delivered by the Barclays Digital Eagles Team, the virtual sessions aim to boost young people's employability by helping them to build an effective online employment profile.
If you are interested in booking or want to find out more about this training and other sessions, including SEND digital safety, contact childfriendly@Warwickshire.gov.uk.
See our page Be more child friendly for more ideas on how to become more child friendly.