Become a fostering friendly employer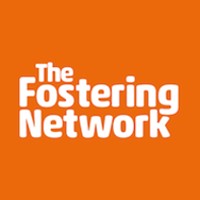 Child Friendly Warwickshire are excited to be teaming up with The Fostering Network to encourage our network of friends to become Fostering Friendly Employers in Warwickshire.
Did you know? There are currently 288 foster care households in Warwickshire and over 800 children and young people in care.
The Fostering Friendly employers scheme offers businesses of any size a chance to make a difference for foster carers and the children they care for in their local communities and improve support for their own employees at the same time.
Nearly 40 per cent of foster carers combine fostering with other work. Those who do say that a supportive employer can make all the difference, enabling them to balance employment with looking after children. You can read more in the report Combining Fostering and Other Work.
The Fostering Network's Fostering Friendly employers' scheme helps employers to support and recognise the roles of their employees who foster and involves no direct costs. Members of the scheme agree to put in place a fostering friendly HR policy for all foster carers in their employment (regardless of their fostering service). This includes offering foster carers flexible working and paid time off for training and settling a new child into their home.
Commitments by employers to become certified Fostering Friendly:
5 days additional paid annual leave for approved foster carers
Taking part in Foster Care Fortnight – an annual campaign to raise the profile of fostering and show how foster care transforms lives
Benefits for employers:
Once you are approved, you can display your Fostering Friendly logo with pride
You will be added to The Fostering Network published list of Fostering Friendly employers
Child Friendly Warwickshire and The Fostering Network will help promote and celebrate your new status
Fostering Friendly employers can improve support for staff, making workplaces friendlier for foster carers, benefiting the children in their care and also making it easier for people to consider fostering
Child Friendly Warwickshire and The Fostering Network would assist and support with changes to your HR policies to implement the required additional annual leave
You will share in the celebration of foster care and the vital role it has in transforming children's live
Free to join!
How our Friends can get involved:
If you are an employer who wants to become Fostering Friendly, or an employee who would like to encourage your employers, get in touch with childfriendly@warwickshire.gov.uk
For individuals interested in foster caring in Warwickshire:
Warwickshire County Council is an approved Fostering Friendly Employer by The Fostering Network.