Help to create a Child Friendly Warwickshire by fostering part-time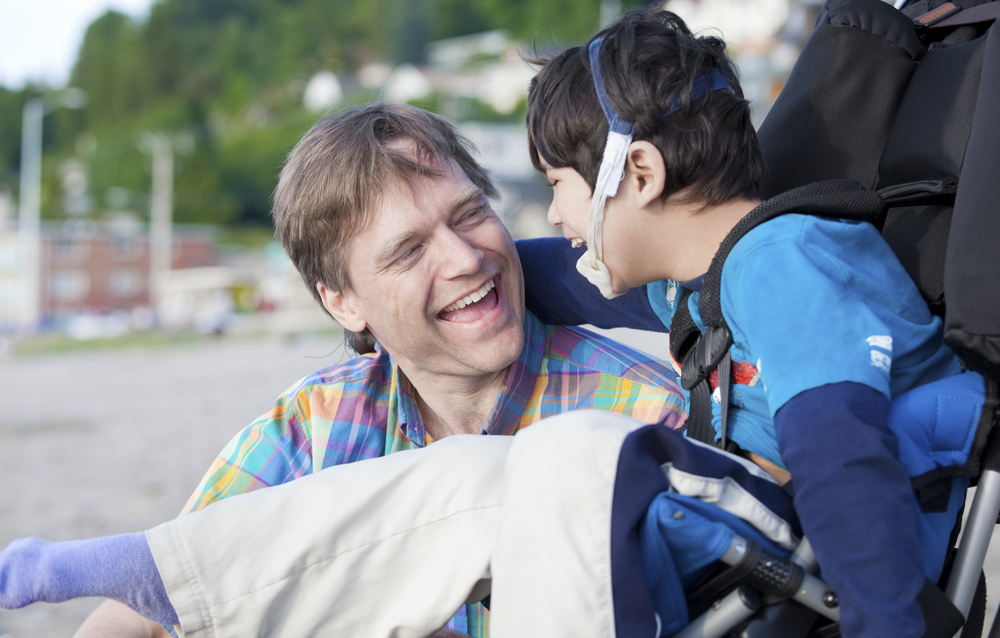 Warwickshire County Council is asking residents who have thought about fostering to consider becoming a family link carer, which offers a level of fostering on a part-time basis.
Fostering is one of the most rewarding things a person can do, however it involves a lot of commitment. Warwickshire County Council is asking residents who have thought about fostering to consider becoming a family link carer, which offers a level of fostering on a part-time basis.
Family link carers provide regular short breaks to children with disabilities, including children with learning difficulties, autism and physical disabilities. This gives them new experiences and the chance to make new friends and form an extended family. For their parents, it means some time for themselves and for any other children in the family.
Due to it being more flexible, becoming a family link carer is perfect for people who have wanted to foster but have not been able to due to work. Recruited and approved in the same way as foster carers, to apply, a family link carer would need to provide a home for a child to stay overnight. Once approved, a carer is carefully matched up with a child who is gradually introduced to them. If this goes well, carers and family agree a pattern of visits which is tailored to the needs of the child, this is usually one weekend per month.
All carers receive a full training programme, payment for their support and help and advice from a dedicated fostering social worker and a team of professionals who already work closely with the child.
Warwickshire family link carer, Sophie*, said: "Fostering is so rewarding. It can be challenging, but the rewards outweigh the challenges by miles. A family link child becomes part of the family and helping them to achieve their best outcome is the biggest reward of all."
Councillor Jeff Morgan, Portfolio Holder for Children and Families, added: "Warwickshire County Council's foster carers provide an invaluable role within our communities. We understand that everyone has different commitments, and we are pleased to be able to offer a range of foster carer roles meaning people can find a balance that works for them.
"Family Link foster carers work closely with their matched families creating an extended family for the child, so they get to know the child and see them on a regular basis. The carers are also providing the families with respite care so they can rest, spend time with their other children or even carry out tasks that many of us take for granted, such as, food shopping or chores around the house. This is a big contribution to helping us to achieve a Child Friendly Warwickshire, where every child is safe, skilled, heard, healthy and happy."
Find out more about family link caring here: https://fostering.warwickshire.gov.uk/family-link-fostering
*Name has been changed
A Warwickshire Family Link carer has shared their experiences to help others considering the role understand more about what it entails.
What is the best thing about being a Family Link carer?

Being part of something that you know is so needed. The Family Link arrangement with Harvey started because his dad felt he couldn't care for him anymore so he agreed to start these overnight breaks. Things seem much brighter for the family now that they all have a bit of space each month to find the energy to carry on with being mum and dad.

I also love being part of the wider Fostering service. I have been on face to face and online training and learnt so much from the full time Foster Carers. I can attend any of the training courses now I've done the introductory ones so this year I'm attending ones on Autism and Positive Parenting.

What are some of the challenges?

In my experience keeping Harvey entertained requires creativity. He doesn't have all of his usual toys and things to play with like he does at his home. We tend to make a plan to be out and about, doing simple things like going for a walk or being at home with a movie or craft activity. I often have to think quickly and have a board game or craft activity on standby. The first child I cared for was a 6 year old girl and she preferred to play with toys and dressing up so it all depends on what the child you care for likes to do.

In the early days of getting to know a child and their parents you have to work to make them feel comfortable as they are strangers to start with. We tend to do a couple of short visits with the whole family to our house at the start so that they can all see what's behind each door or where the child is sleeping. Once you get past that point and the relationship starts developing, it's really rewarding getting to know the family and giving them the support they need.

Do you have any advice for a newly approved Family Link carer?

Remember that every child has different needs. The more you can learn about an individual child from school or family, the more successful your stays will be. I would also encourage new carers to make the most of the support around them. Your Fostering Social Worker is there for you and the child has their own Social Worker who you can also have support from. There is a training team, a psychologist and a whole community of carers who will support you to do the best you can. Best of luck.